Manfred Fritz Bajorat, a German sailor was identified from documents found on his yacht where his "mummified" body was also found. After an autopsy, it was declared that he had only been dead for about one week.
The yacht named "Sayo," was discovered by a fishermen in the southern Philippines, about sixty miles off the coast of Barabo. Bajorat was reported to have been sailing all over the world for twenty years. He apparently had not been seen since 2009, though a friend had reported hearing from Bajorat via Facebook in 2015.
BYPASS THE CENSORS
Sign up to get unfiltered news delivered straight to your inbox.
You can unsubscribe any time. By subscribing you agree to our Terms of Use
And while it is not clear exactly why or how Manfred Fritz Bajorat's body came to be in the state is was in so quickly, some believe that dry, salty conditions created the right atmosphere to "mummify" his body.
Latest Videos
Pope Francis Vows To Usher In 'One World Religion'
Bill Gates Caught Admitting 'Climate Change Is WEF Scam' to Inner Circle
Elites Panic As Queen's Death Threatens To Expose Pedophile Ring
WEF Anoint Charles 'The Great Reset King'
WEF To Force Public To Wear 'Brain Implants' So the Elite Can Read Their Minds
Woody Harrelson Slams Big Pharma: 'The Last People You Should Trust With Your Health'
NASA Insider Confesses on Deathbed: I Filmed Fake Moon Landing in 1969
Disney's 'Little Demon' Is Normalizing Satanism and Pedophilia for the Masses
Nostradamus Predicted 'Great Uprising' Against King Charles III
Based on the position of his body, it is probable that his death happened suddenly and unexpectedly, such as by cardiac arrest.
Warning: The Image Below may be disturbing to some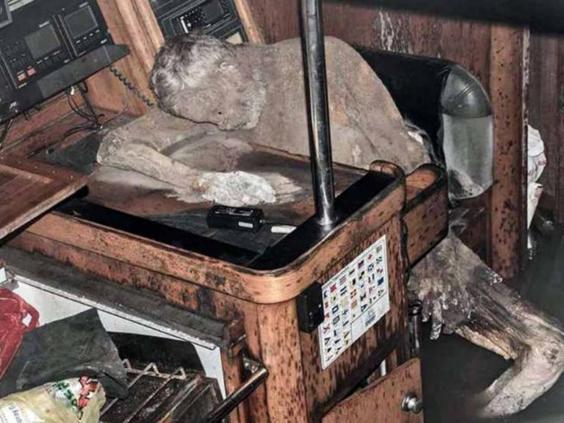 Latest posts by Grayson Black (see all)